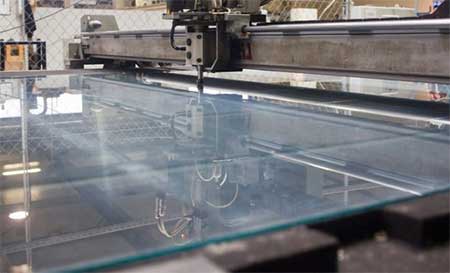 Your Nearest Glass Store
If you are tired searching where you can get glass cut to size which suits your table, furniture or shelf or window or even a glass door, the nearest glass shop is www.buyglass.in. All you need is to select the shape, thickness, enter the measurement and process the order, our glass experts will cut custom glass sheet for table tops, shower cubicles (shower enclosures), glass separators, corner glass shelf, kitchen shelves etc with high precision, polish it and deliver it to you in a short time. No need to roam around in market places to select glass and then go and pick it up from the store, It's all here at BuyGlass.in, we are the closest glass store near you.

We even do repairing work of broken glass in your house, we provide a number of custom glass solutions.

What all Custom-cut Glass Shapes can I buy from Buyglass.in ?

The answer is any shape, yes BuyGlass can cut glass sheets in any shape as per your requirement. We have standard shapes for custom-cut glasses they are Square, Rectangle, Circle, Oval, Racetrack Oval, Quarter Circle, Triangle, Hexagon, Arch and Semi Circle. Apart from these standard shapes we can cut in any irregular sizes, for this the customer has to upload / send the sketch with proper dimension – rest we will do it for you.



How about Delivery of finished Glass to Home / office

We deliver Glass orders to selected cities & towns in India; this includes only the glass delivery and not installation. If glass installation is needed customer is required to enquire whether such services are available in their town/city and pre-request special installation services, additional service charges will be applicable.
How long will it take to deliver glas to my Home / Office ?
Ordinary glass will be delivered in 4 to 5 Working days, Tempered (toughned) glass will be delivered 7 to 9 days.