Posted on : 16-04-2020 Author :
We provide custom polishing of edges and corners of glass as per the customer's requirement. Polishing the sharp edges are necessary and is done for safe handling avoid cuts, avoid cracking, also for its looks. We provide curved, angled and multi level beveled edges, pencil polish edge, Ogee edge finish, Ogee beveled edge, water fall edging and bullnose edge. Corner work include circle or flat corner and clipped corner edge.
| | |
| --- | --- |
| | Flat Ground & Polish Edges – Grinded to give smooth finish on the edges of glass. |
| | Pencil Polished Edges – Gives the glass edge a curved / radius shape similar to pencil or C-shape. Edges are polished to a sheen finish. |
| | Beveled Edges : Three Types 1) Beveled 2) Doubled Beveled & 3) Triple Beveled. |
| | Bullnose (Half & Full) Edges – Full Bullnose edge: Similar to pencil edges, but bullnose edge is a full radius curve where the diameter matches the thickness of the glass. Half Bullnose edge has a curved with a slanting edge. |

Corner Polishing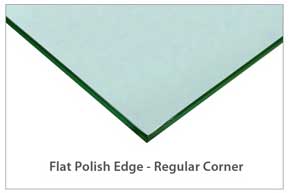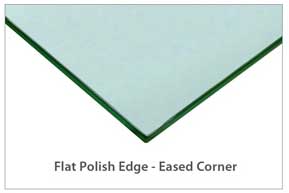 Corner will be slightly round (Not Sharp)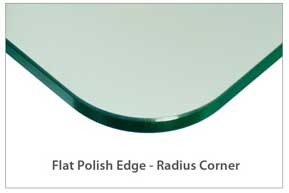 Corner will be round.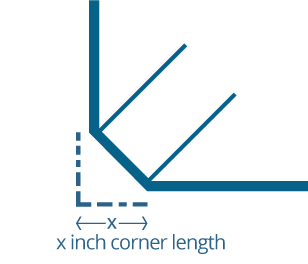 Clip Corner.