Posted on : 2020-Jan-31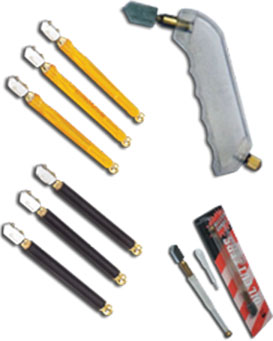 A glass cutter is a tool which is used to make score on the surface of a glass sheet which needs to be broken into two pieces. The scoring creates a slight crack along the score line which enables the glass to break along the score, most used tool for
custom cut glass
. There are few common types of hand held glass cutters available in India.
Steel Tip Glass Cutters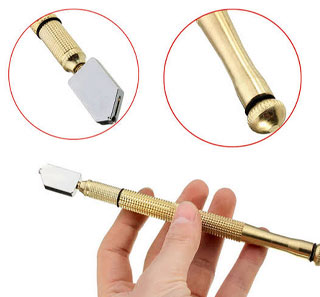 Steel glass cutter most commonly available glass cutting tool, it has a steel tip wheel, this tool is inexpensive and is good for a very less number of cutting usage, usually the steel wheel wear out very quickly, this tool is not recommended for high precision glass cutting. usually steel glass cutter comes with pencil grip. Grip comes in metal and plastic, but the head of the cutter will be the same type. It is advised to apply oil in the tip of head before scoring a line in the glass sheet.
Pistol Grip Glass Cutter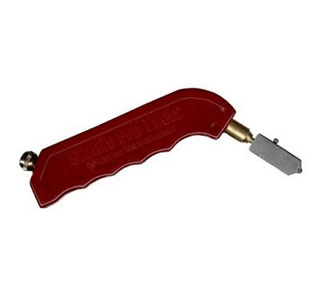 The pistol grip glass cutter comes with a bend handle instead of a straight pencil type body, but the head remains the same, pistol glass cutter comes with both steel and carbide tips.
Carbide Tip Glass Cutter
Carbide Tip Glass Cutter uses tungsten carbide in its tips, it has a sharper cutting tip better than steel tip, carbide is much denser than steel, when the glass is cut with carbide cutter, it produces a better finish when cutting. Carbide tip cutters do not need oil and last longer and is much recommended glass cutter for professional use
Circular Glass cutters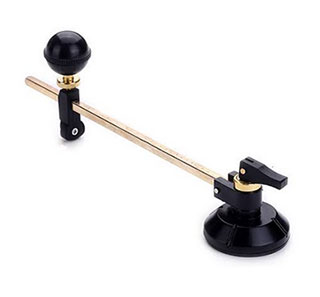 Circle Glass cutters are used for cutting circle glass, the cutter tool has 3 main parts: suction cup which hold the cutter to glass, a metal rod with measurements to select the diameter and the glass cutter with steel or carbide tip, the suction cup holds the glass firmly and the cutter freely moves in a circle around the suction cup. A perfect circle glass can be cut out from glass sheet with this tool.

Glass Bottle Cutter Kit
This glass bottle cutter is specially designed for cutting various shapes of Bottle like square, round bottle as well as bottle neck of round bottles.

Safety Tips while cutting glass: Always wear safety glasses while cutting glass to protect your eyes from small fragments of glass falling in to your eyes, wearing a protective gloves will avoid accidental cuts to your hands.